The 2022 Major League Baseball season has been one of the most memorable in recent memory. Thanks to notable team accomplishments and historic player feats, this campaign will be recalled fondly for a very long time by fans.
As tough as it is to do, it is time to turn the page and set our sights on how the baseball landscape might look in 2023. Where big-name free agents land will have a lot to do with how dynamics shift ahead of spring training and will shape narratives for those writing about and betting on baseball in the months to come. 
Let's look at three players that MLB franchises will move heaven and earth trying to sign.
Aaron Judge
It's not an exaggeration to say that New York Yankees outfielder Aaron Judge may have had the greatest contract-year performance in baseball history. With a gargantuan payday looming at the end of the season, all Judge did was blast 62 home runs and set a new American League record for longballs. It was an incredible display of power and poise, as the pressure mounted in late September and early October as he approached Roger Maris' mark.
We will find out just how many millions of dollars Judge earned this season as teams with the largest payrolls line up to gauge his price. At this juncture, it is difficult to envision him in any uniform beside the New York pinstripes, but Yankees management has not seemed too excited by the prospect of a bidding war that could explode into the $500 million range. 
Jacob DeGrom
On the other side of town, the New York Mets also have a lot of decisions to make this winter after winning 101 regular-season games. Their most polarizing negotiation will be with starting pitcher Jacob DeGrom, who has consistently been a shining star through some lean years for the organization.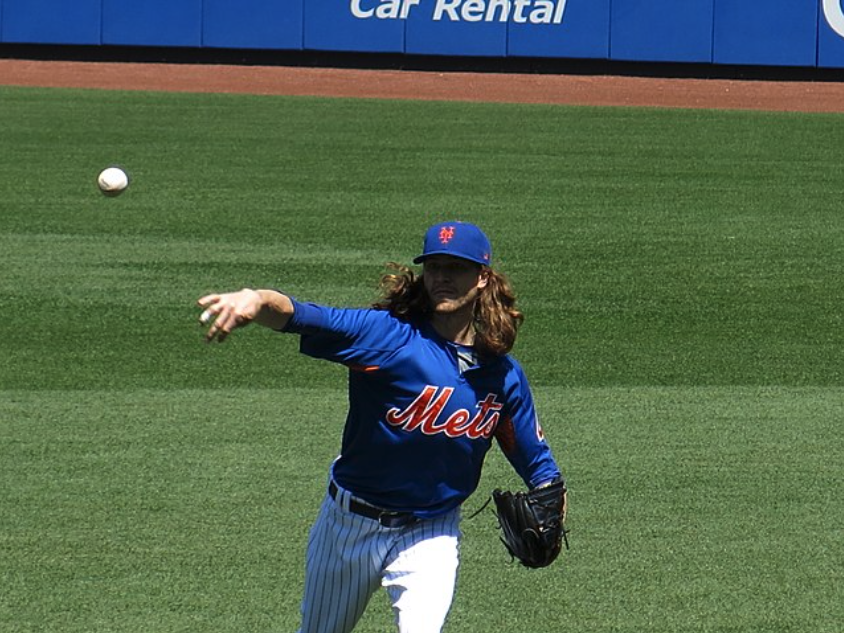 It'll be a difficult balancing act for DeGrom's representation and Mets owner Steve Cohen. He has meant a lot to the franchise, and he remains a high-level ace for any Major League staff. DeGrom is also 34 years old and has missed significant time in the last couple of years due to injury. It would not be surprising for DeGrom to receive a short contract that resets the annual average compensation for a pitcher. 
Trea Turner
The Los Angeles Dodgers always seem to have a loaded lineup, but losing sparkplug shortstop Trea Turner would create a massive hole. The 29-year-old has been stellar for Los Angeles since coming to the team, hitting .307 while amassing a combined total of 31 home runs, 38 stolen bases, and 264 hits in roughly one and a half seasons. 
Given his speed, ability to make contact, and experience in the postseason with both the Washington Nationals and Dodgers, Turner will be in high demand. It will be interesting to see which teams come calling though, as a lot of the larger market teams are set at shortstop. The Yankees might decide to make a push if Judge ends up leaving the Big Apple.